The Lycian Way is known today as the Teke Peninsula, which is on the Mediterranean between Fethiye and Antalya Bays
In order to feel the mystery of the Lycian country, the blueness of the Mediterranean, the top of Tahtalı Mountain, the thyme-gathering nomads of the mountains, loneliness, nature, and serenity, it is necessary to experience the Lycian Way adventure in time. Fethiye is one of the most beautiful addresses for those who are tired of the chaos of the city and want to leave themselves to the beauty of nature and the sea. Fethiye is a place that makes people dependent on it with its beaches and nature.
Stunning views of butterfly valley and lot of other cliffs
Swimming, snorkeling and sunbathing
Pine forests, pristine beaches, and ancient sites
Explore coasts between Ölüdeniz and Antalya
Experience blue Mediterranean, white rocks, deep forests
Experience the beauty and have a taste of adventure
Canyon splashing near Goynuk
Passing the odd waterfall or taking a dive into the turquoise sea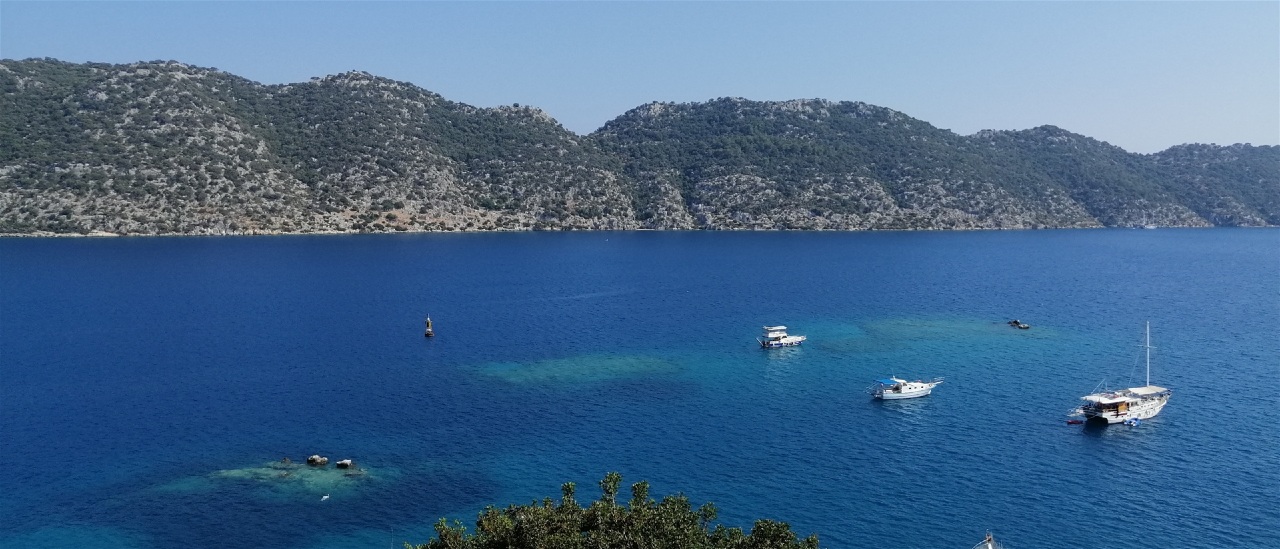 Myrrh-scented Demre, the lost harbor Patara, the historical Kekova, the forgotten Aperlae, the Kaya village where time has stopped, Kaleköy along the stairs… The history of Lycia lives both in the blue waters of the Mediterranean and on the mountains.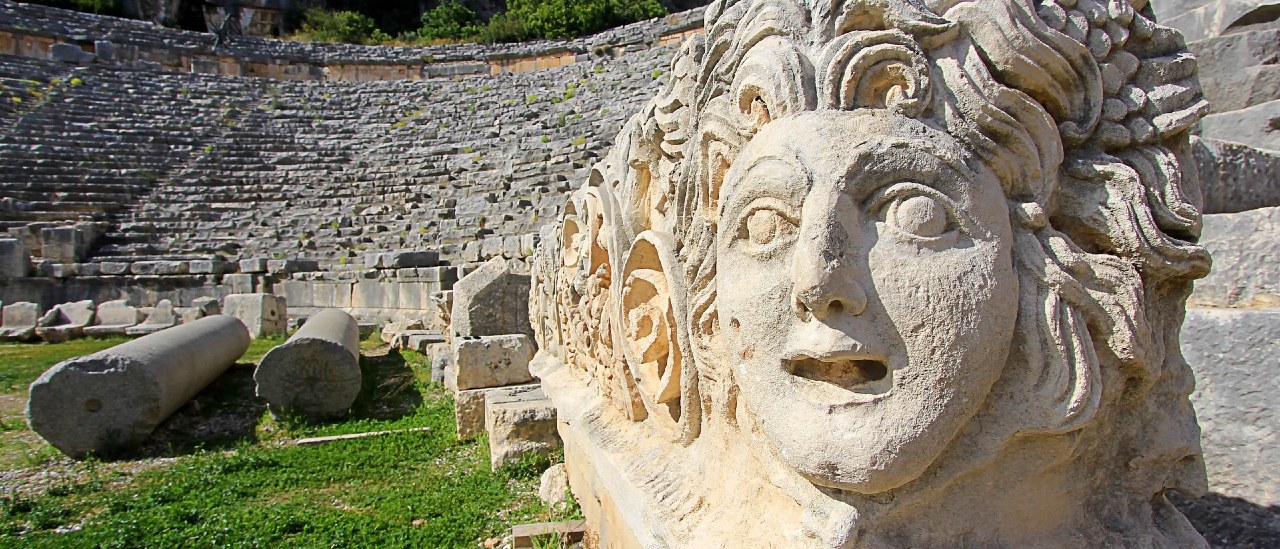 The coasts from Fethiye to Antalya you will see different shades of blue sea , white sandy beaches, plenty of oxygenated air, ancient ruins hidden in nature is world famous not only in Turkey.
Email us or contact a Charter Consultant to find out
about additional yachts for charter available in the area.
Charter Guide
charter Guide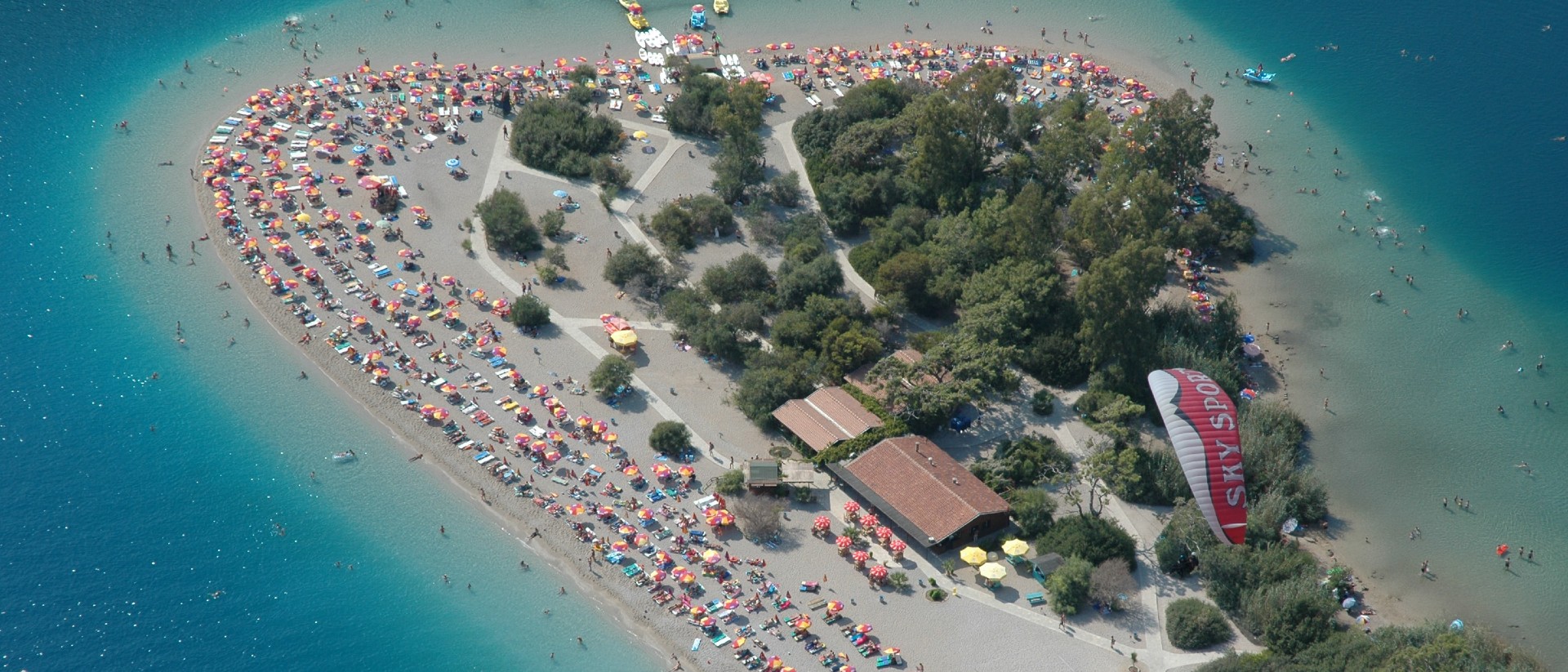 Day 1 Fethiye to Ölü Deniz
Oludeniz is an idyllic holiday city of Fethiye. The first activity that comes to mind when you think of Ölüdeniz is paragliding. If you want to see Ölüdeniz which is one of the 10 most beautiful beaches in the world, from the top, you are in the right place. In addition, the Lycian Way trekking tours start from here. Firnaz Bay is a popular spot among divers and snorkelers. This diving spot is suitable for all ranges of experience. The turquoise waters are so clear that once the waves from your cruise settle down you might be able to look down to the corals. Dinner and overnight stay will be here.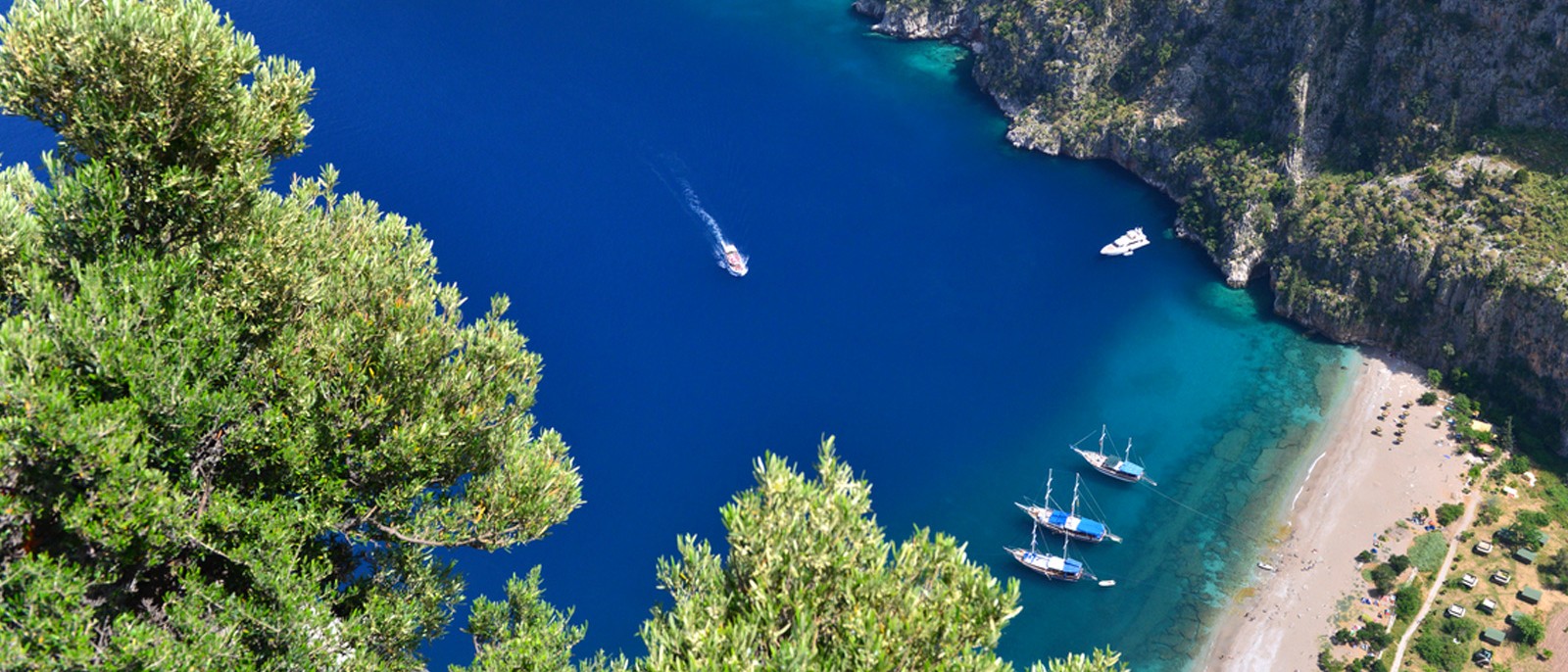 Day 2 Ölü Deniz to Kelebekler Vadisi
You'll arrive at Kelebekler Vadisi after having a nice breakfast early in the morning. Kelebekler Vadisi, an isolated slice of paradise is located on Turkey's famous, 500km Lycian Way and only accessible by water. Kelebekler Vadisi belongs to those who are willing to spend the night under the stars. There's a waterfall at the end of the valley, creating a little stream all the way through the Mediterranean. This particular section of nature is so remote and still untouched. Overnight stay and dinner will be here.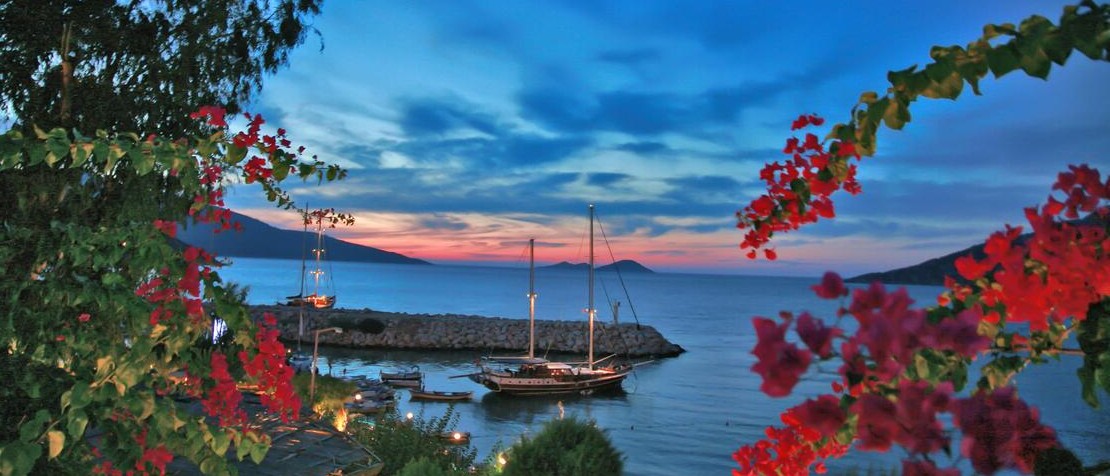 Day 3 Kelebekler Vadisi to Kavak & Kalkan
Kalkan is another stop after breakfast on board. Kalkan is a Turkish Mediterranean fishing village gone upscale to resort status. Located 27 km west of Kaş. Kalkan would be a favorite destination for everyone. Because of this rough and scenic structure, this town is frequently likened to the Amalfi coasts of Italy. The historical quarter of the town is called "Köyiçi". You'll have time to wander in the town or you can spend the whole day swimming in the turquoise water and sunbathing on the yacht. Once an Ottoman Greek fishing village named Kalamaki, Kalkan has a tiny beach but is too hemmed in by mountains falling right into the sea to have much coastal sand. Dinner and overnight stay will be there.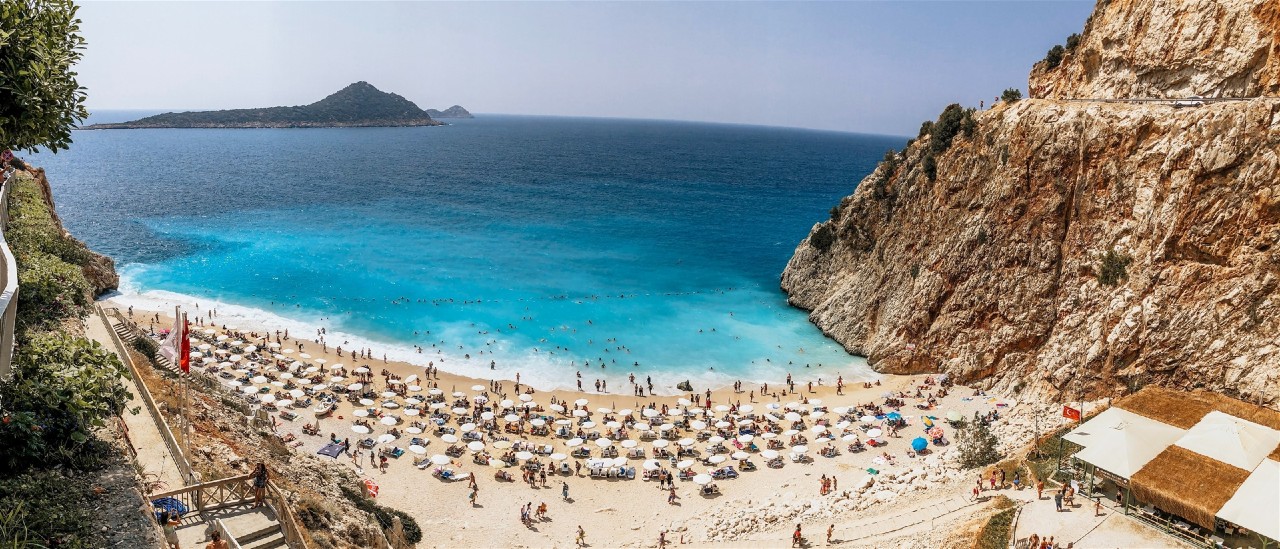 Day 4 Kalkan to Kaş
After breakfast, we are heading to Kas after passing the Greek island Megisti in southernmost Kas. While you are in Kaş you can see the Tandem paragliders with an adrenaline rush, a unique adventure. The peninsula between Antalya and Fethiye gulf is known as the "Teke Peninsula". Kaş is in this peninsula. This district is famous for its ancient cities, roads of historical importance, natural beaches, canyons, and waterfalls. You will be full of nature, sports, and adventure during your Kaş holiday. Dinner and overnight stay will be here in Kaş.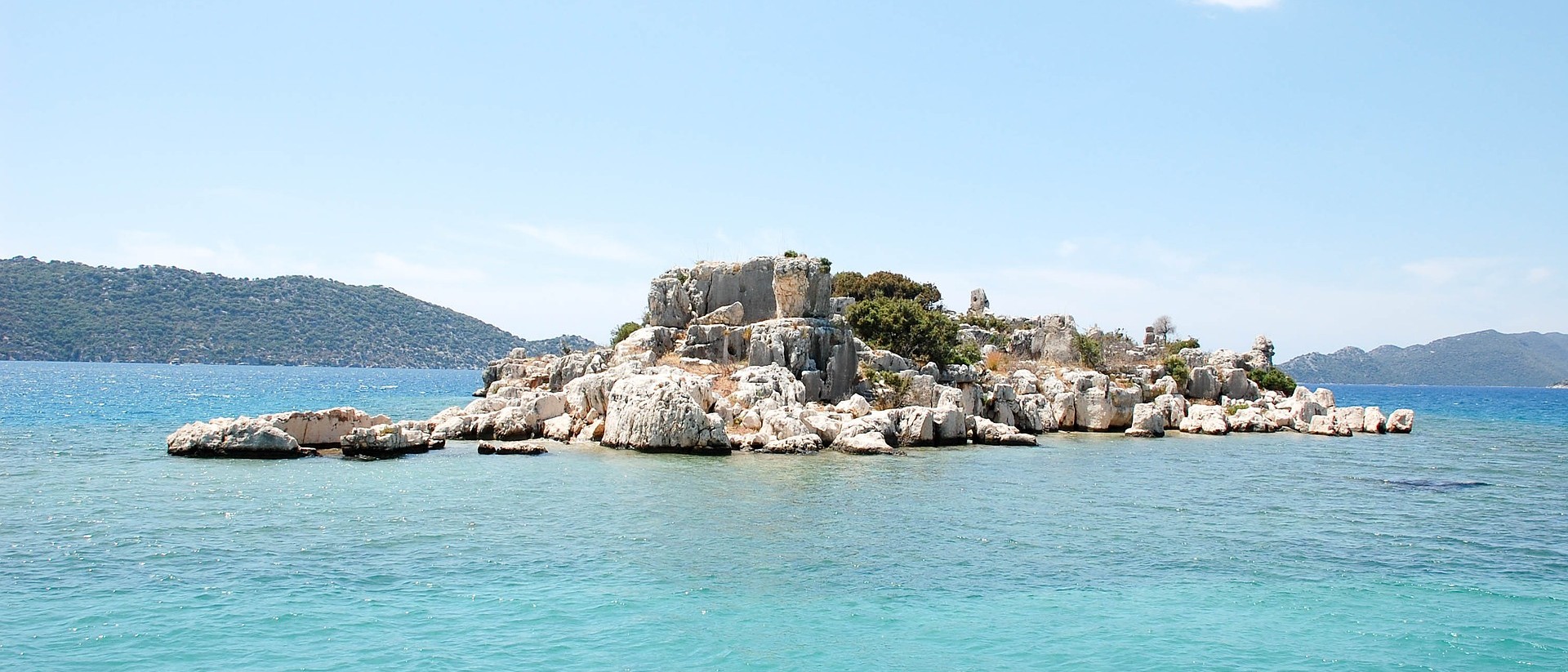 Day 5 Kaş to Kekova Island
Kekova could be renamed heaven. It is where nature unites with history. Its turquoise waters are adorned by countless coves and bays. Kekova includes Ucagiz village on the coastline, Kalekoy village with its famous fortress, and Kekova Island that stretches out to the historical sunken city across from Kalekoy. Kekova island with a scent of history was used as a trade port during the Lycian period. Part of the island have been flooded by earthquakes in the 8th century. That's why Kekova is also named Sunken City. Boats pass slowly from here so that you can see the city under the sea. You'll enjoy the time in Kekova. Dinner and overnight stay will be here.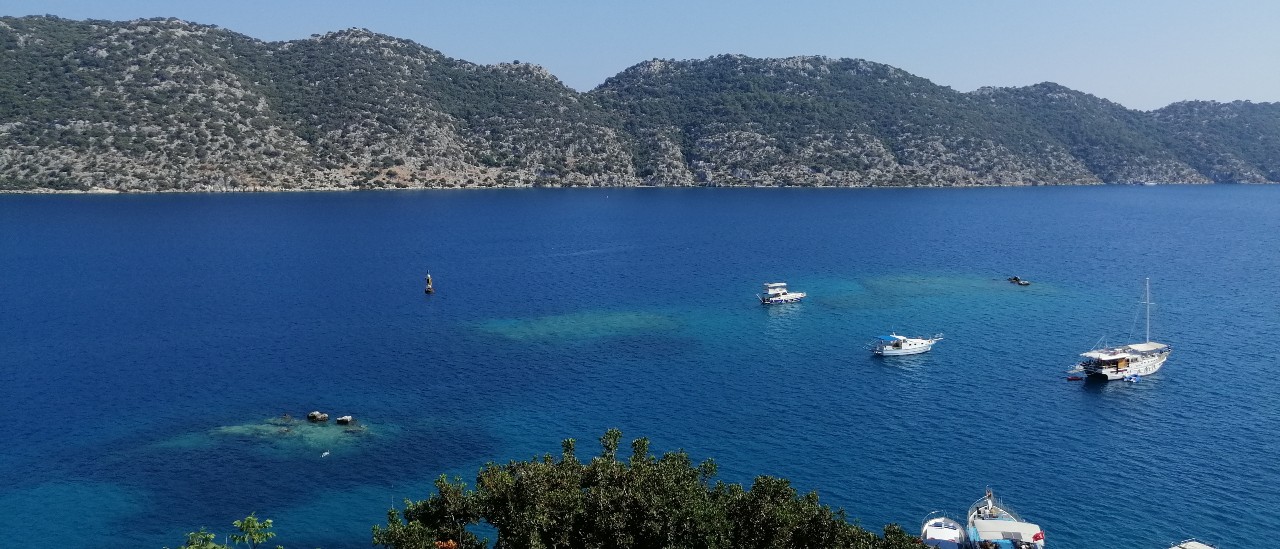 Day 6 Kekova Island to Demre
After a pleasant breakfast, you'll arrive at Demre, 50 km southwest of Çıralı, which is the town where Santa Claus (Noel Baba in Turkish) first brought joy. Demre is most famously known for its connections to the modern-day Father Christmas, Saint Nicholas. An 11th-century church in Demre, now the Santa Claus Museum (Noel Baba Müzesi), once held his earthly remains. Demre can be seen from the waters on the gulet cruises and private yacht charters that sail here. You are so lucky that to see this fantastic city as part of a holiday cruise. Dinner and overnight stay will be here.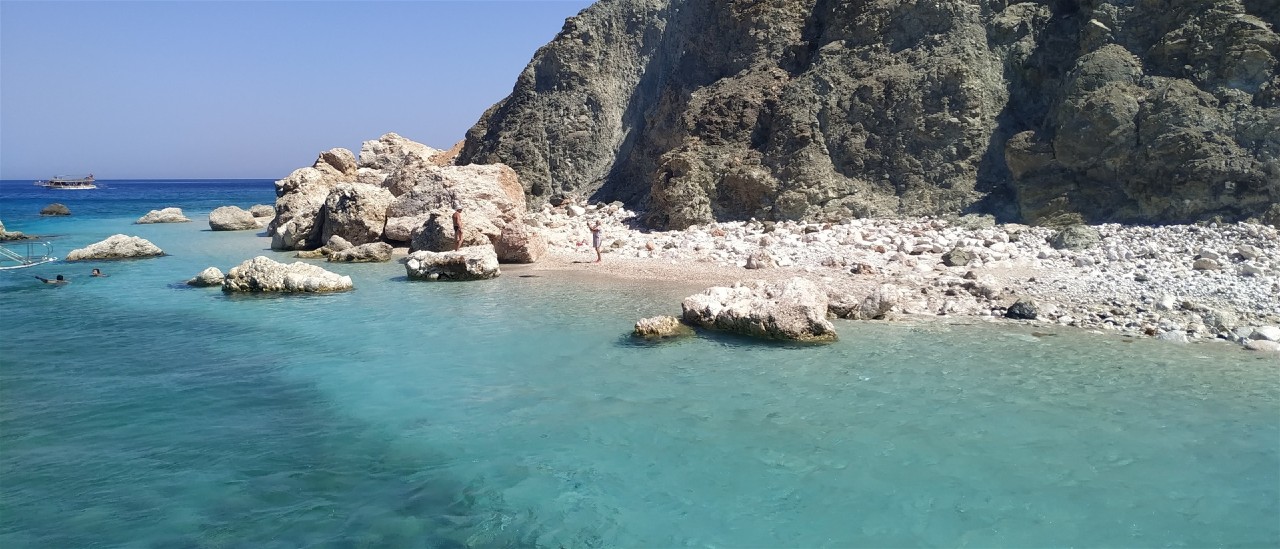 Day 7 Demre to Adrasan & Porto Ceneviz Bay
Porto Ceneviz bay is one of the untouched bays you will see along the Mediterranean coastline. The cove, which impresses with its clean and clear waters is located between Adrasan and Olympos. It is possible to reach the Genoese bay by boats and it does not have road transport. According to legend, it used to be the shelter of the Mediterranean pirates. Dinner and overnight stay will be here.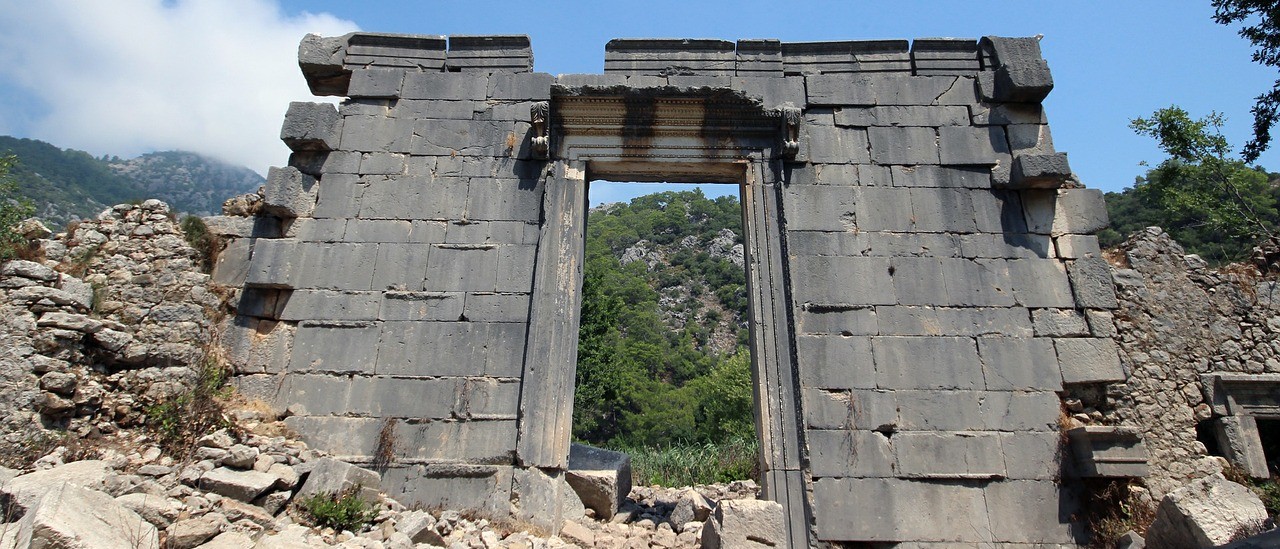 Day 8 Porto Ceneviz Bay to Olympos
Olympos is an ancient city in Antalya, where you will see the untouched beach stretching along the Mediterranean, treehouses in harmony with nature, and lush forests. If you want to rest in a quiet and peaceful place, you should choose Olympos. It is a natural protected area and you can see the ancient ruins that have survived today in there. Dinner and overnight stay will be here.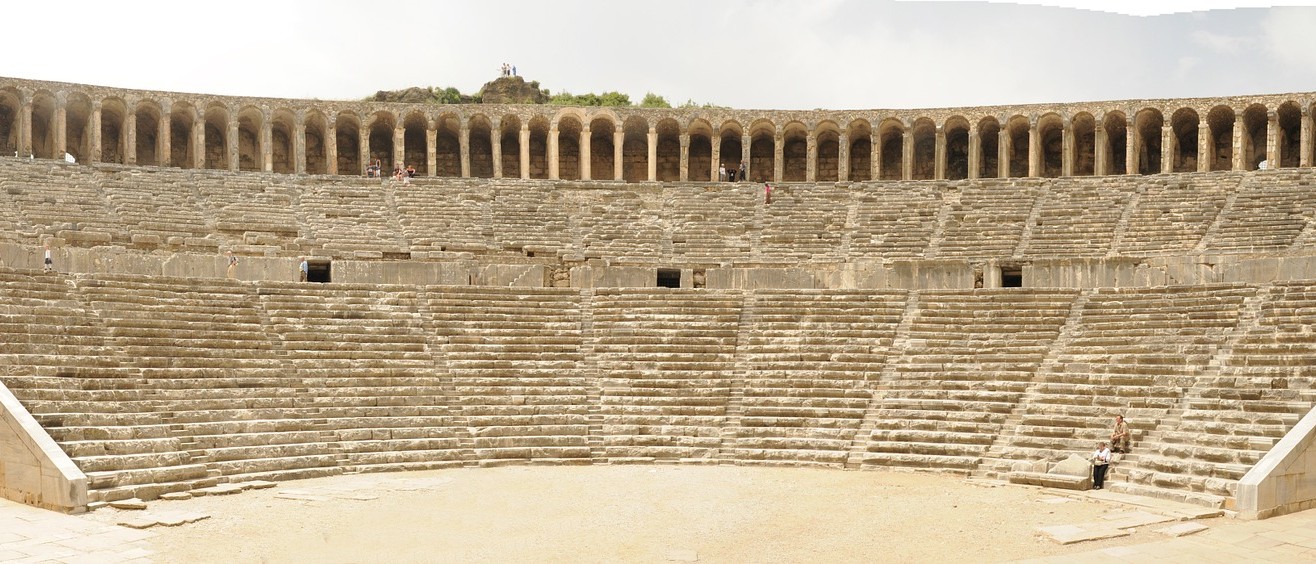 Day 9 Olympos to Antalya
Welcome to Antalya! Considered the pearl of the Mediterranean, Antalya is one of the cities that many people frequently visit or want to visit today. Antalya is one of the cities to be discovered in Turkey. The history of the region goes back hundreds of years. In addition to the deep-rooted history in Antalya is the city that contains the most ancient cities in Turkey. Duden waterfall and Aspendos, Olympos, Myra, Patara, and Side Ancient cities are historical cities that must be seen in Antalya. We hope you had a pleasant cruising and we want to host you on a charter yacht next time on another voyage.
Email us or contact a Charter Consultant to find out
about additional yachts for charter available in the area.